Description
Limited edition of William Optics, the Gran Turismo 71 in red
Usually, William Optics comes out with a special or temporary model by the end of the year. This is also the case with the William Optics Gran Turismo 71 APO telescope red. And an extra present in the form of a UniGuide 32 guidescope. This together makes it a beautiful telescope that can be used for different purposes. Both visually and photographically a gem of a telescope.
Optical characteristics:
Apochromatic lens, 3 elements
FPL-53 glass
SM Coatings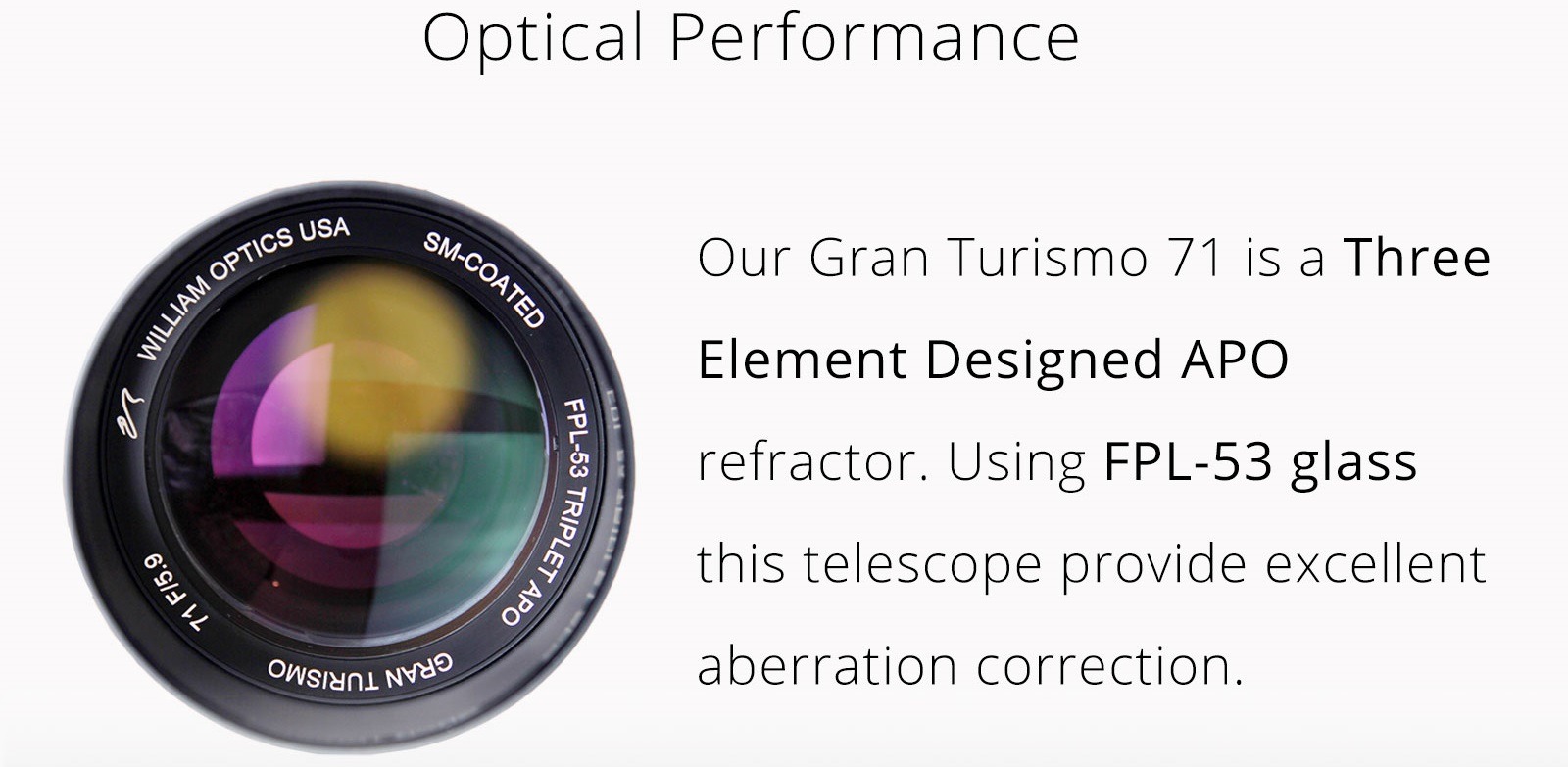 Details and features
As you would expect from William Optics, his eye for detail and practicality is always very high. For example, a Bahtinov mask is incorporated in the dust cap. With this mask you can focus very accurately on the object to be photographed. The handle has a slot into which, for example, a William Optics Uniguide 32 or Uniguide 50 can be slid. The focusing device is equipped with a coarse and fine focus and also has a temperature meter in a button. You screw the necessary FLAT6AIII to the focusing tube (only for photography), as a result of this screw connection you are sure of a straight connection between both parts. This is better than a sliding connection.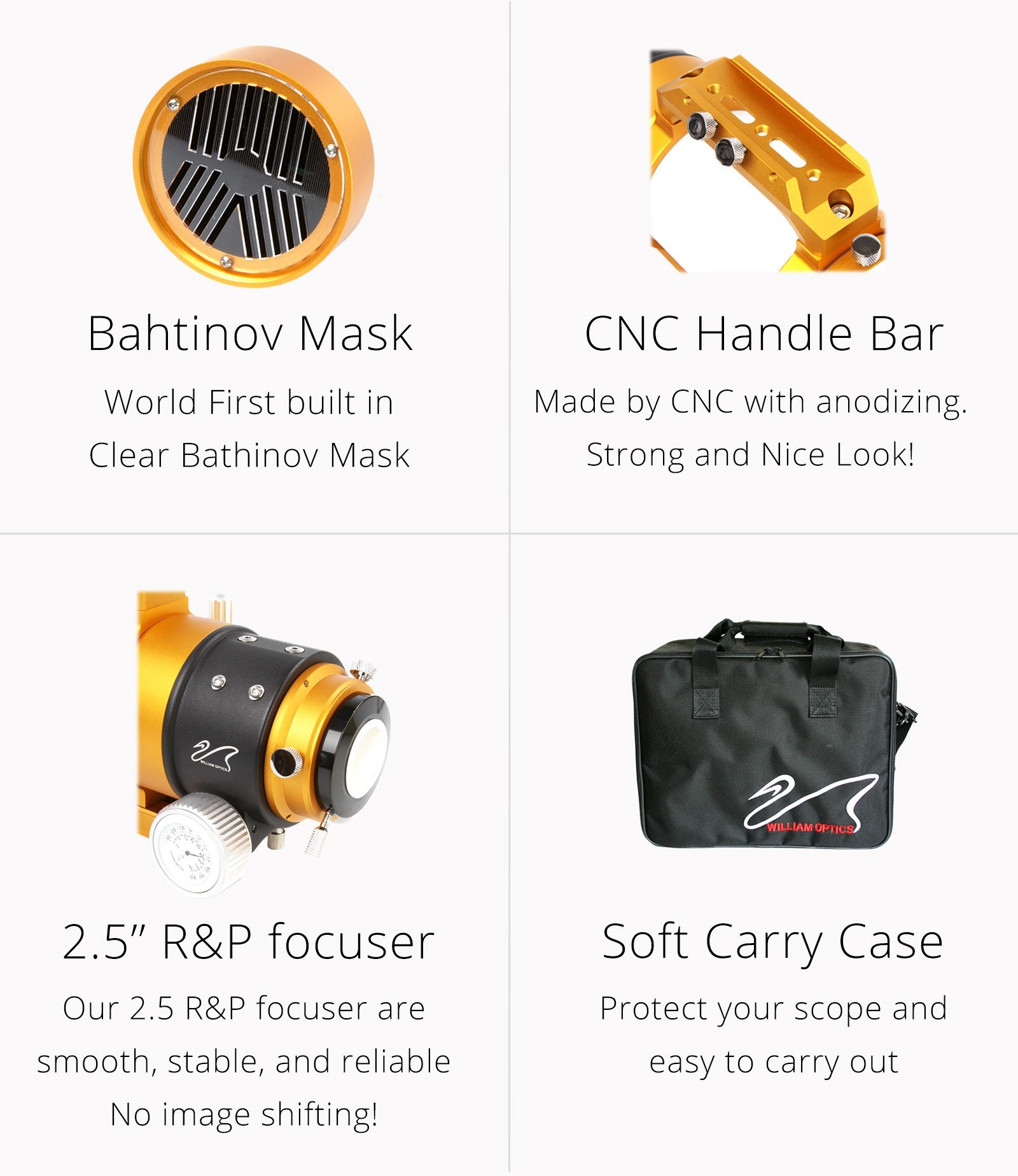 Delivery of the William Optics Gran Turismo 71 APO telescope red includes:
William Optics GT71 APO version II, color red
storage bag
2.5 inch Rack and Pinion Focusing Device
Dual speed 1:10
Carrying handle, equipped with preparation for tracking scope
UniGuide 32 red
Telescope brackets
Vixen Style Dovetail
2 inch to 1.25 inch adapter
Aluminum protective cap for dual speed side focusing device
Dust cap with Bahtinov Mask
Why William Optics?
Why should you choose a William Optics telescope? Look at the finish, feel the quality and enjoy what you can see through a William Optics telescope or how beautifully you can photograph our galaxy with it. William Optics stands for excellent quality at the lowest possible price. Ganymede has a large collection of William Optics telescopes and accessories in stock. Do you have questions? We are happy to help you via 020-6412083 .
FYI, product image is of a William Optics GT81. It's just to illustrate how the William Optics GT71 looks broadly.