Description
ZWO's new tripod for the recently released ZWO AM5 mount, among others
ZWO recently introduced a new mount based on the latest harmonic drive technology. ZWO has also developed a matching tripod: the ZWO TC40 tripod (carbon fiber). Features of this tripod include the following highlights:
Portable.
Stable.
Durable.
…And more!
Some key specifications
Weight: 2.3kg
Load capacity: 50kg
Folded length: 500mm
Adjustable height: 470mm-1800mm
Sections: 2
Leg diameter: upper part 40mm / lower part 36mm
Lightweight design with large carrying weight
The ZWO carbon fiber tripod is excellently portable, made from tremendously strong construction and features high impact resistance.
Tripod weight: 2.3kg
Carrying weight: 50kg
As a result, this tripod is easy to carry. The TC40 tripod can be folded for easy transport in your carry-on luggage.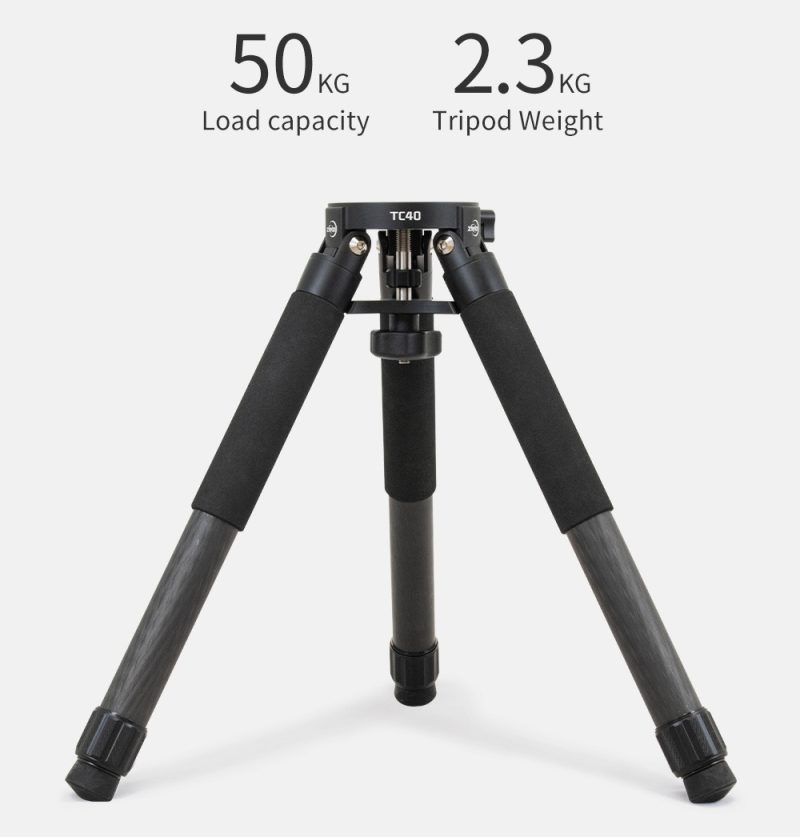 Adjustable height
The height is adjustable between 470mm and 800mm. Two-piece legs provide a stable and rigid platform for both telescopes and cameras, and of course any other accessories you want to connect to your setup.
Specifications tripod leg diameter:
Upper part: 40mm
Lower part: 36mm
This results in the configurable options below:
Stable performance
Tripod head plate: the adapter plate provides three mounting points to fit the AM5 head. The connection will be very stable and firm.
Mounting points. Safe lock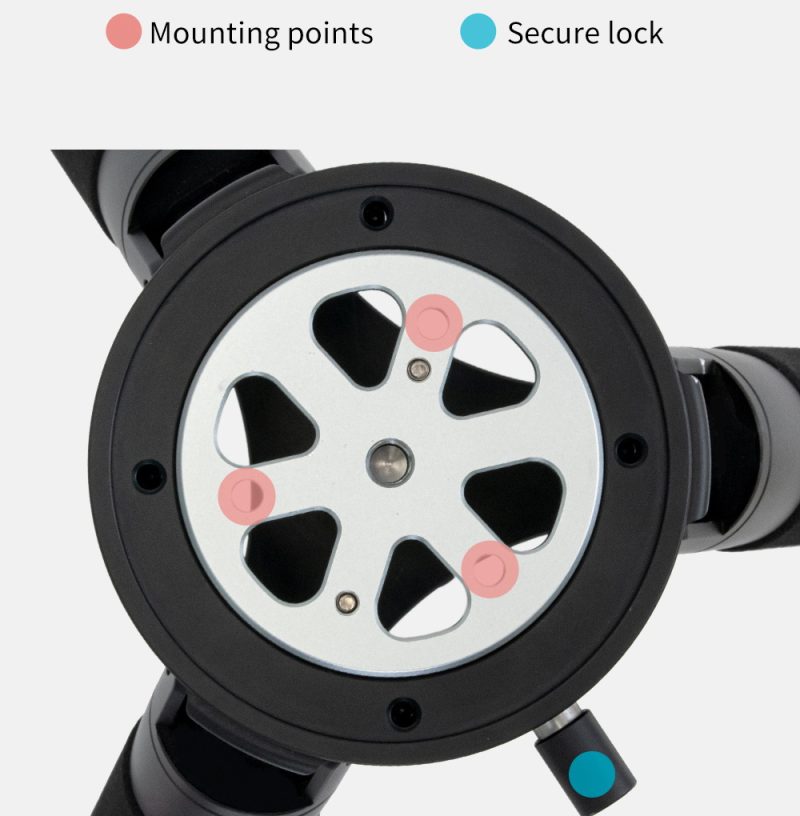 Central locking button
The center 3/8″ locking knob offers a wide range of compatibility:
Keep it standard: for use with the AM5 head.
Hold upside down: for quickly attaching other holders with a 3/8″ threaded hole to the tripod.
Secure locking: effectively reinforces the connection of the mounting head and tripod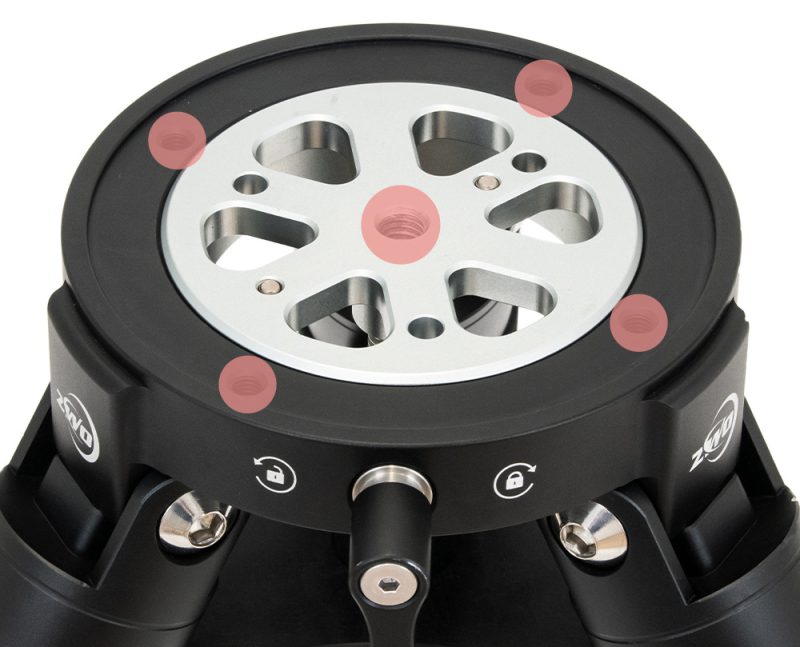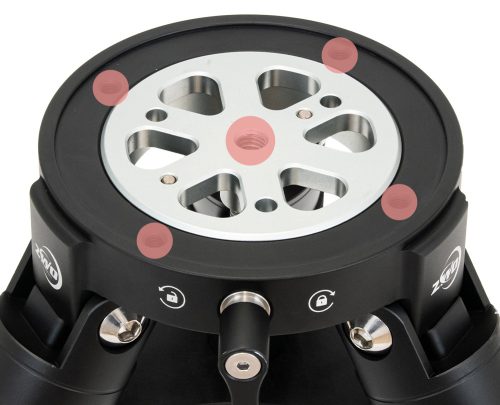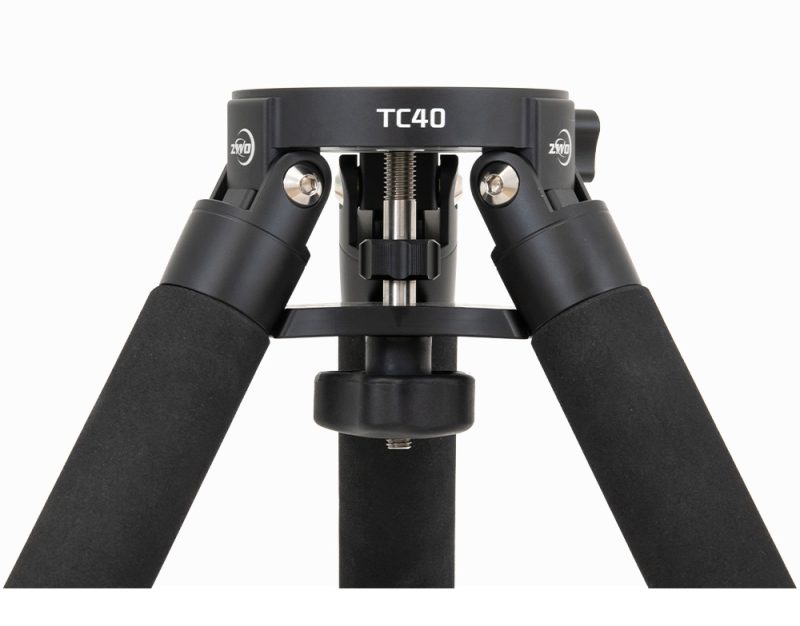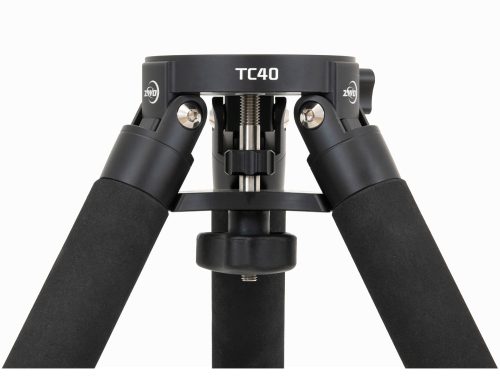 Spreading plate of the ZWO TC40 tripod
The spreader plate increases stability. When you tighten the knob, the spreader plate is pushed up against the legs. As a result, you spread the legs well and lock them in place.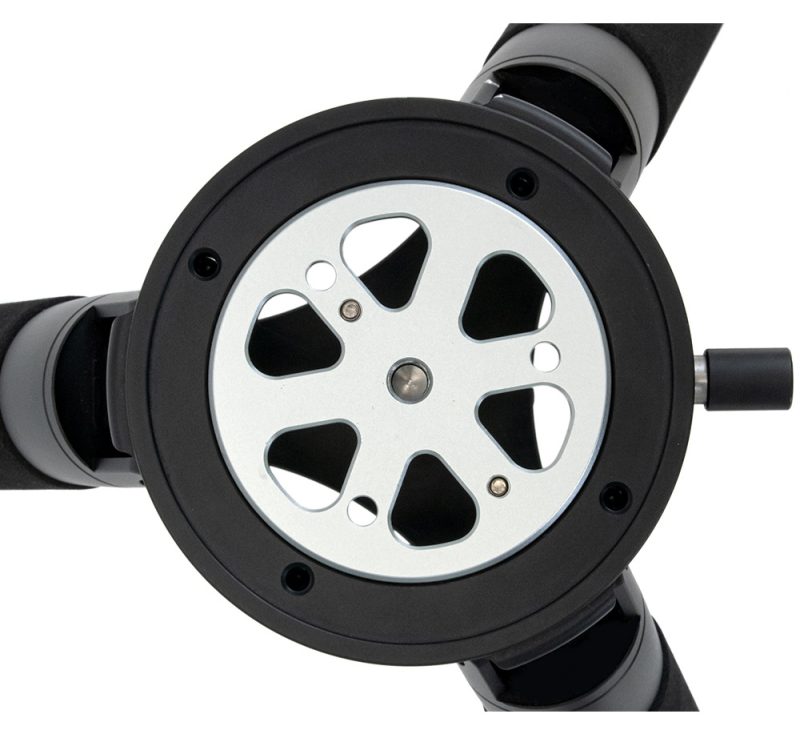 Ballast bag of the ZWO TC40 tripod
Provides additional stability by filling the ballast bag with a suitable weight such as rocks or your telescope battery pack.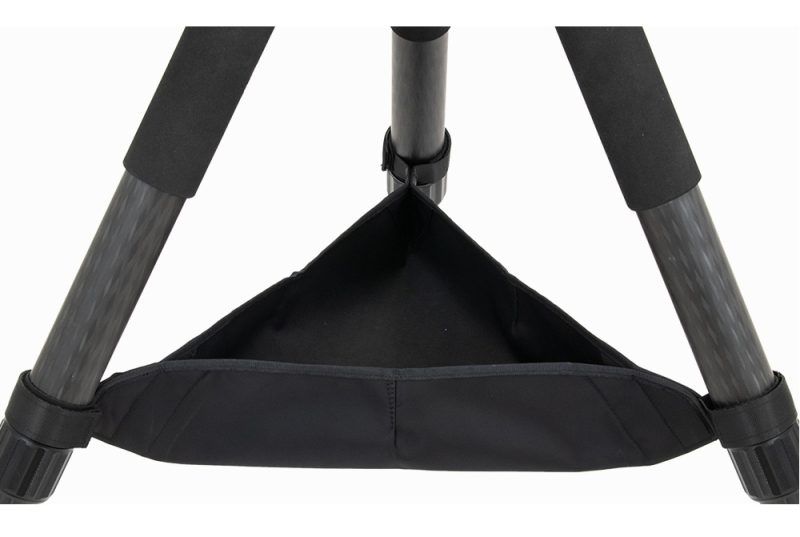 Delivery of the ZWO TC40 tripod includes:
Tripod
Ballast bag for the tripod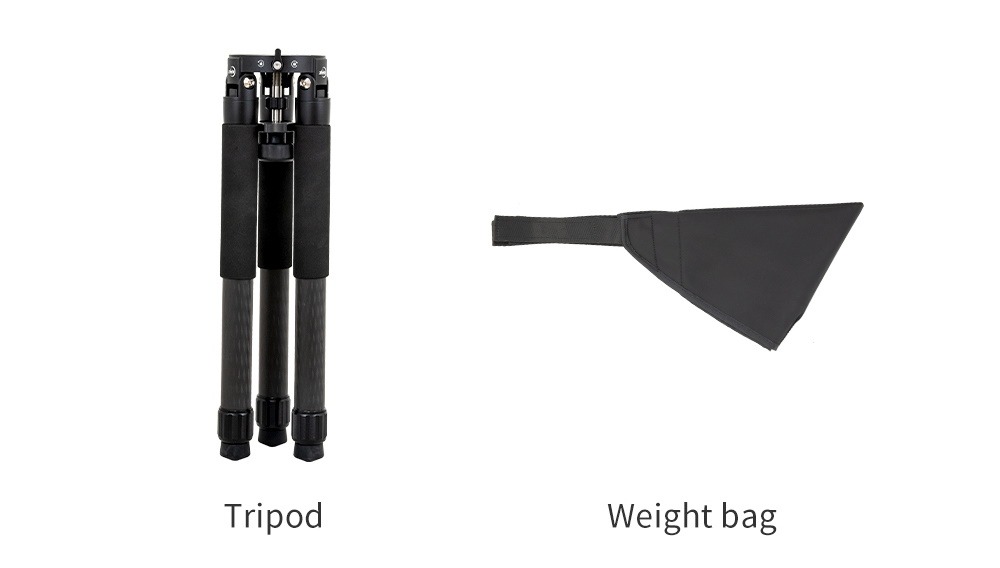 Compatibility with other mounts
iOptron GEM40
Compatibility capabilities many other mounts(contact us for a compatibility check)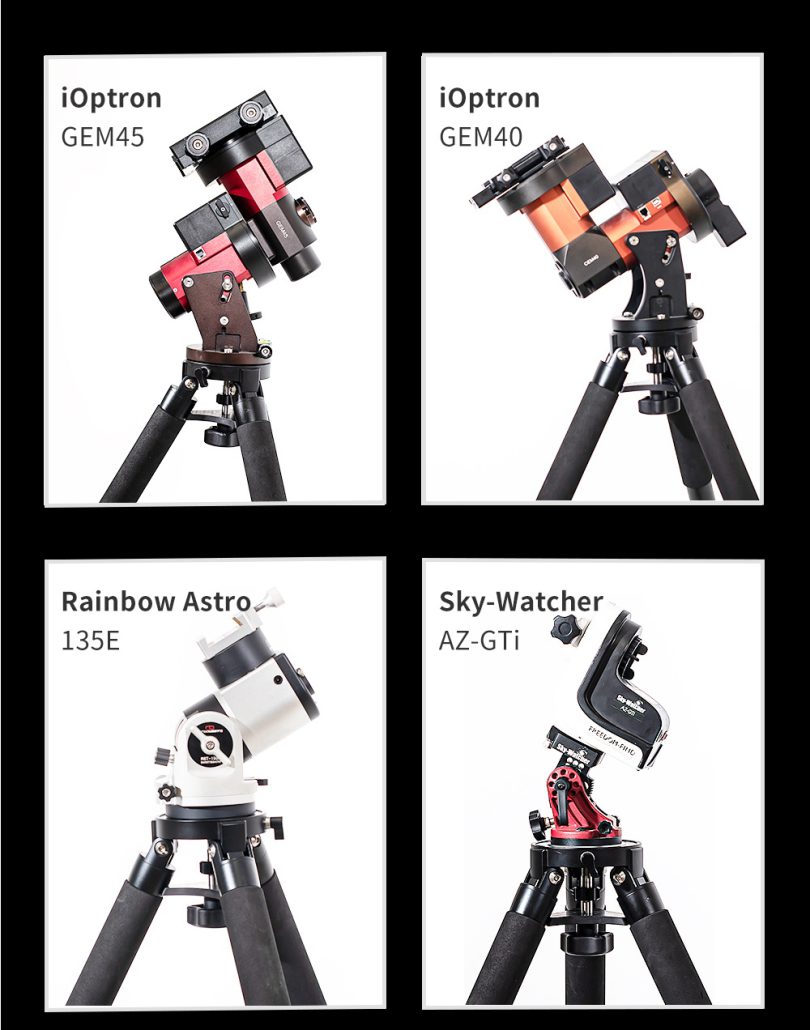 Schematic view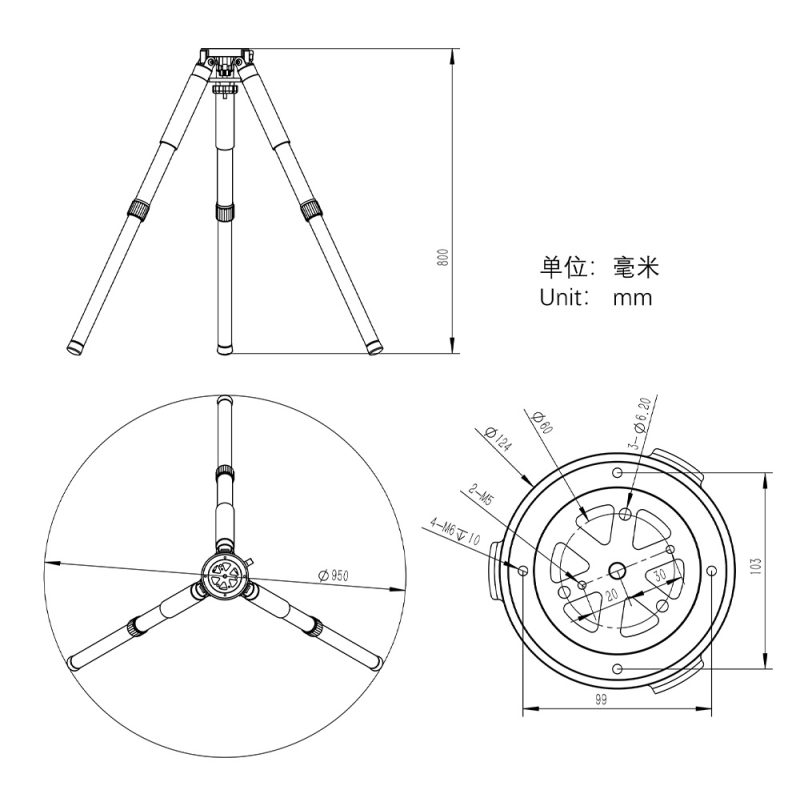 Example full assembly
See below an example of the complete assembly of the ZWO AM5 Harmonic equatorial mount mounted on the ZWO TC40 tripod with a Celestron telescope: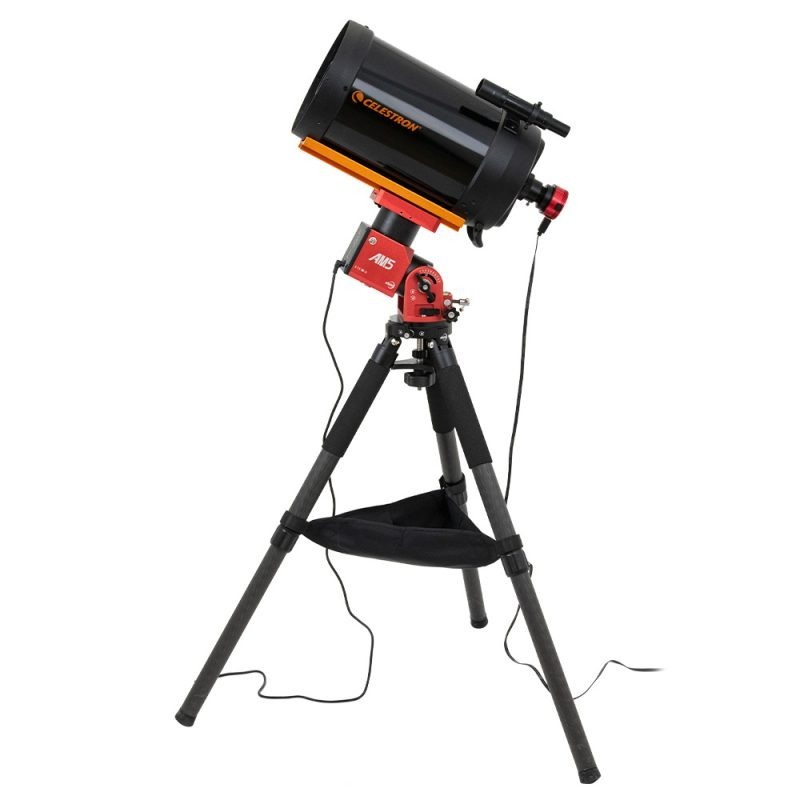 Place your order online or visit the showroom in Amstelveen
Take super-sharp astronomical photos with a camera from ZWO in a stable manner with the ZWO AM5 Harmonic equatorial mount and this tripod. Easily order this tripod online at Ganymedes or stop by our showroom in Amstelveen. You are welcome here on weekdays between 10 a.m. and 5 p.m. or on Saturdays between 10 a.m. and 4.30 p.m. Do you have questions about our products? We are always ready with good service. Call 020-6412083 and we will be happy to help you.