Description
The ZWO ASI 678MC (color) camera, balanced camera suitable for various applications
The ZWO ASI678MC adopts Sony's latest-generation sensor IMX678 with excellent near-infrared response. With the advantages of large full well capacity, high dynamic range and low readout noise. This camera has been tested and found the perfect balance of performance in planetary imaging, solar and lunar imaging. This is an OSC planetary camera with low noise.
Bright in low light
Thanks to the backlit sensor structure and advanced pixel technology, the camera has very low readout noise and ultra-high sensitivity. Especially in low light, the camera performs very well and is able to capture very bright images of celestial bodies.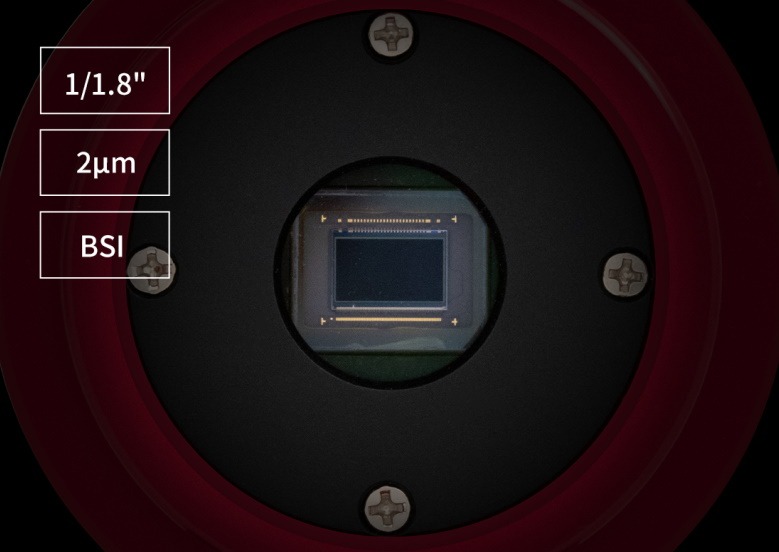 STARVIS 2
The ZWO ASI678MC can be considered an upgrade from ASI178MC. The camera adopts the latest SONY IMX678 sensor with advanced STARVIS 2 technology. Compared to the ASI178MC, this camera no longer has amp glow, lower readout noise and higher sensitivity. Dark current noise is greatly reduced; near-infrared performance is greatly improved.
Upgraded model
The ASI678MC is an upgraded product of the ASI178MC. Compared to the ASI178MC, the ASI678mc has less readout noise, less dark noise and no more amp glow.
In the table below, we compare the two cameras.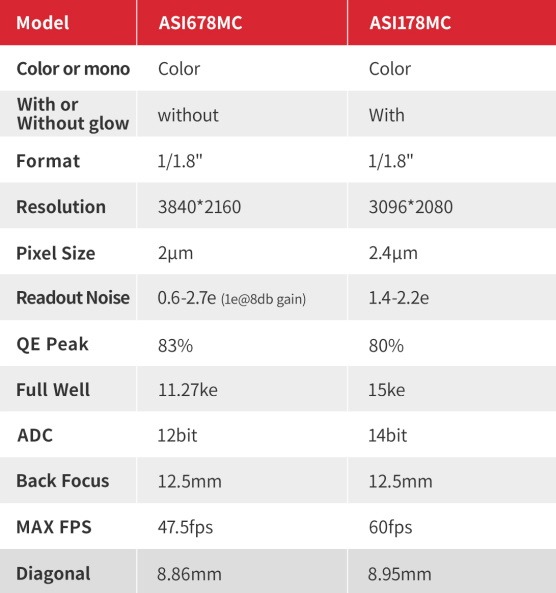 No more Amp Glow!
The ZWO ASI678MC no longer exhibits amp glow, no matter how long the exposure and how high the gain value (gain) are set. Because it is implemented directly at the hardware level, it requires no software control.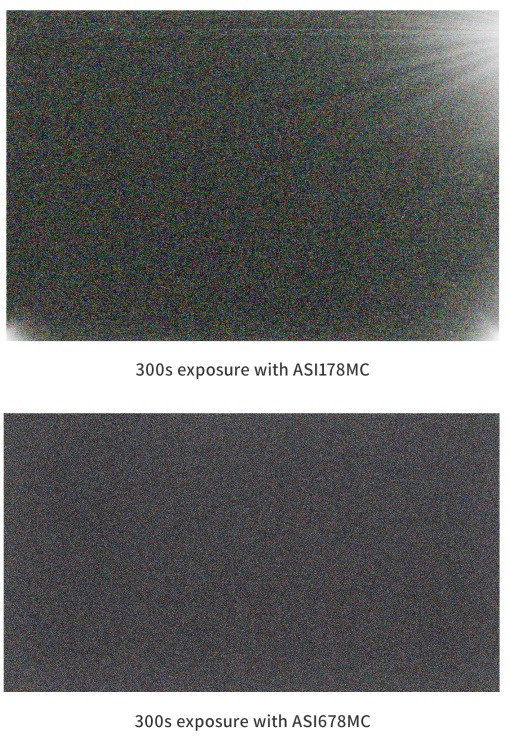 HGC Mode
The camera has a built-in HGC mode, which can effectively reduce readout noise at high gain. This allows the camera to maintain the same high dynamic range as with low gain. When the amplification is 182, the HCG mode is automatically turned on. The readout noise is as low as 0.8e and the dynamic range can still reach a level close to 12 bit.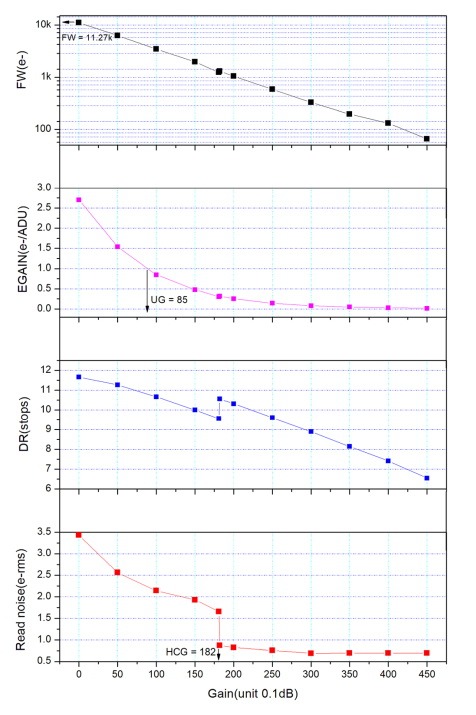 Quantum efficiency
The QE curve and readout noise are very important parameters to measure the performance of a camera. Higher QE and lower readout noise are required to improve the image signal-to-noise ratio.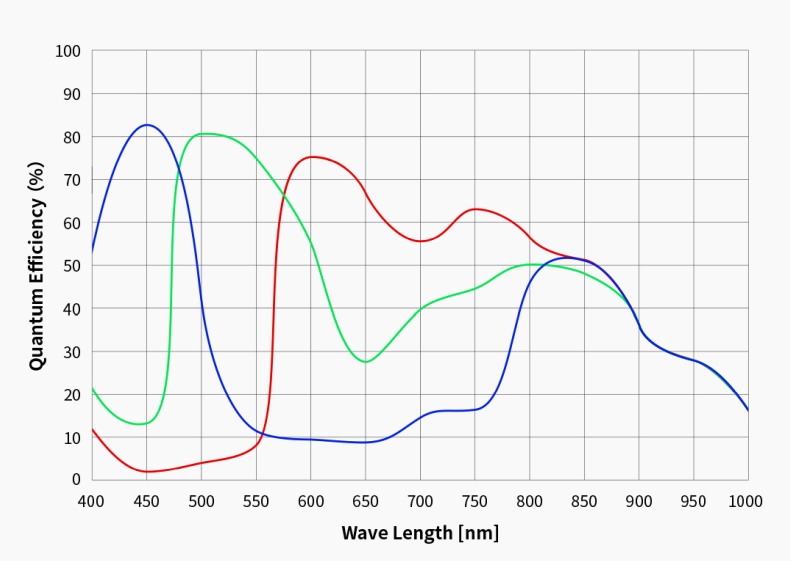 Dark Current Noise.
The ASI678MC has much lower dark current noise (Dark Current Noise) than ASI178, giving it a better image signal-to-noise ratio. Comparing the dark frames captured with these two cameras, it is easy to see that ASI678's frame has much less noise and looks much smoother.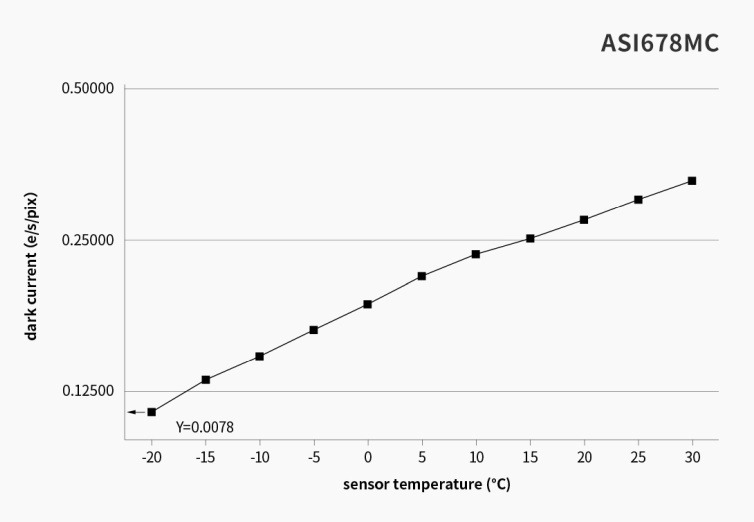 Connection method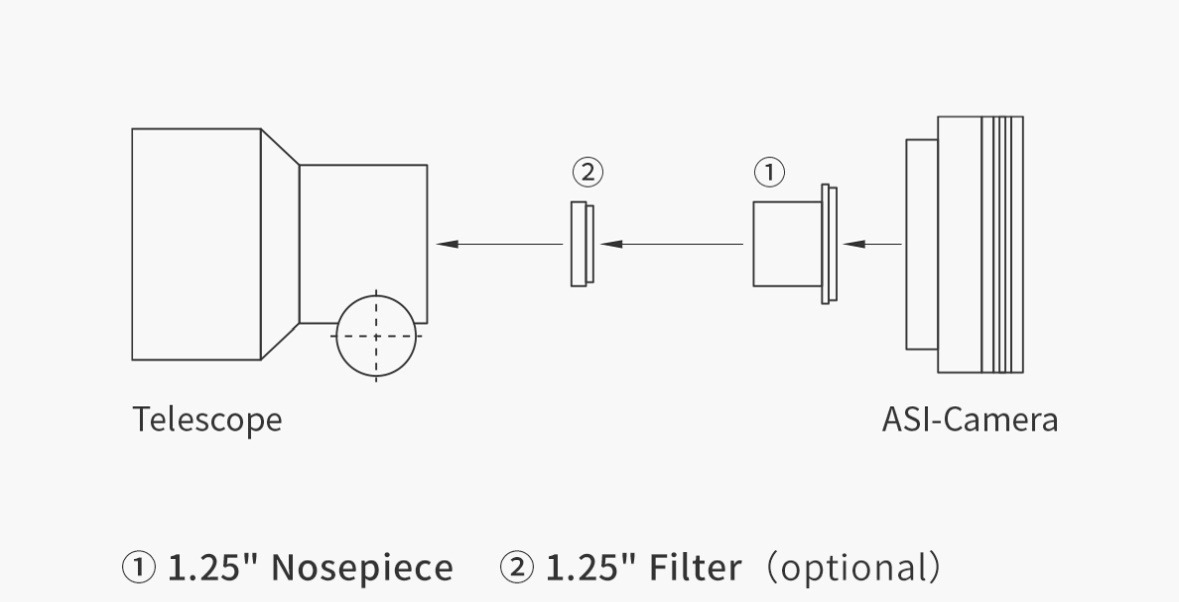 Connection to external devices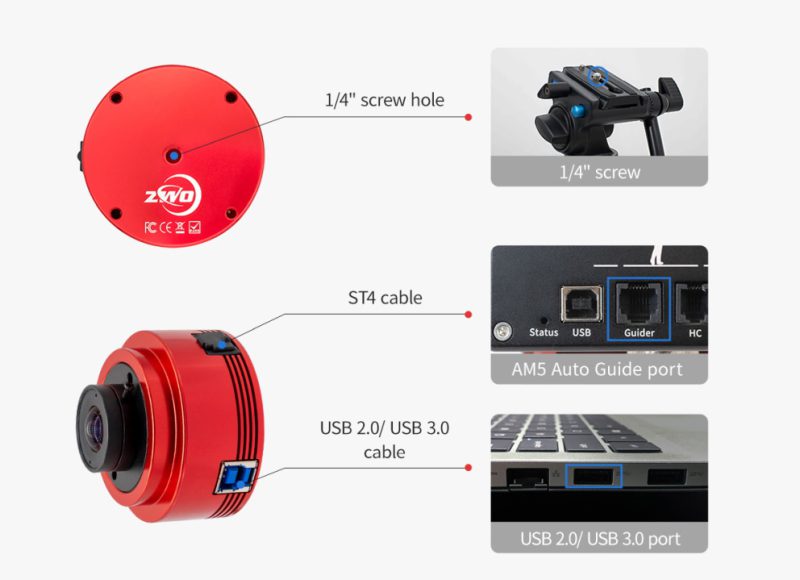 USB 3.0 & 256M DDR3 memory
The camera is equipped with a USB 3.0 transmission interface and a built-in 256 MB DDR3 cache to ensure stable and secure data transfer. With long exposures, frame dropping is effectively prevented and significantly reduces the glow effect caused by a low read rate.
Mechanical diagram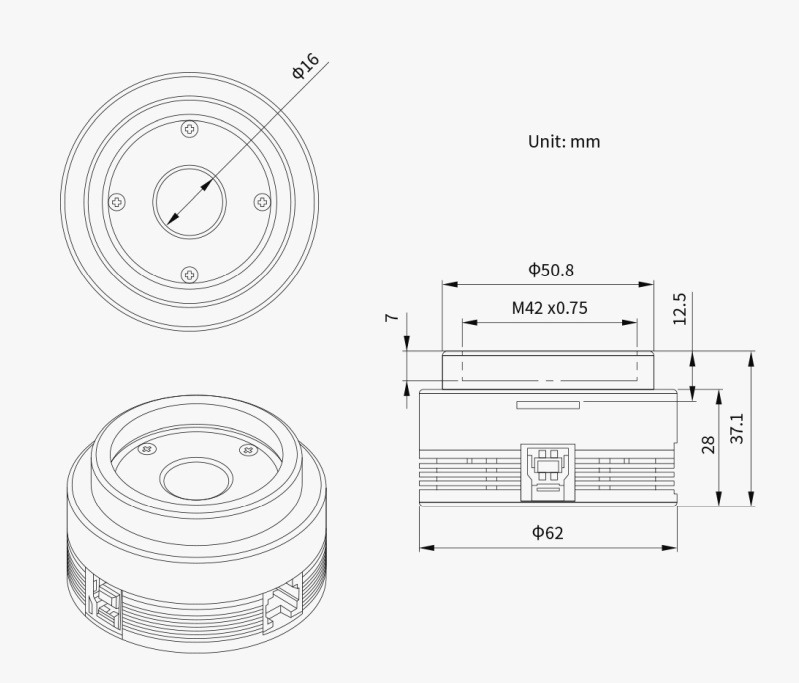 Delivery of the ZWO ASI678MC camera color includes: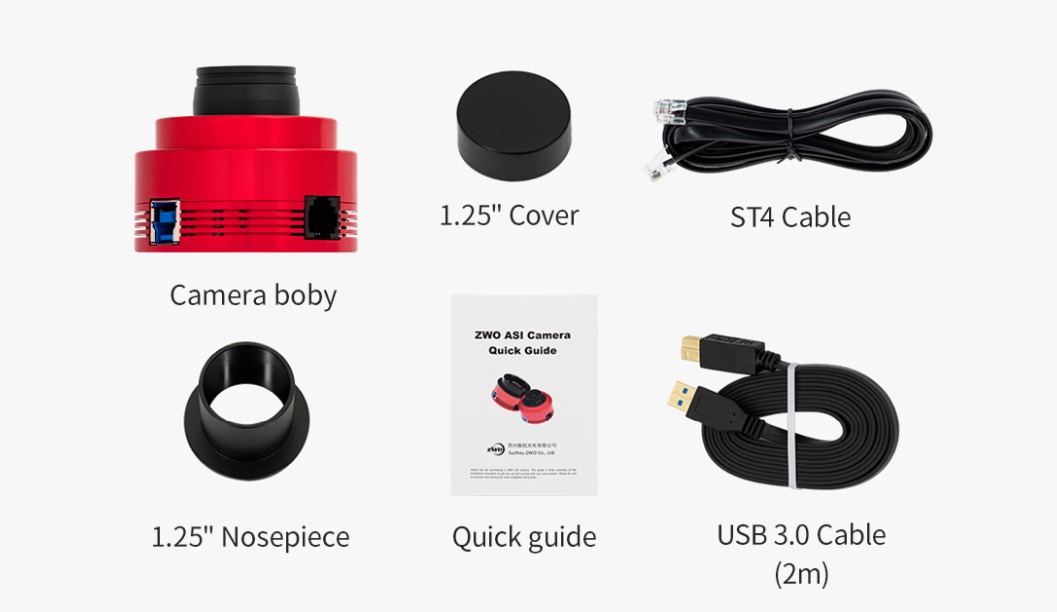 Place your order online or visit the showroom in Amstelveen
Take super-sharp astronomical photos with the ZWO ASI 678 MC color camera. Order this camera easily online at Ganymedes or visit our showroom in Amstelveen. Or check out our extensive range of ZWO. You are welcome here on weekdays between 10 a.m. and 5 p.m. or on Saturdays between 10 a.m. and 4.30 p.m. Do you have questions about our products? We are always ready with good service. Call 020-6412083 and we will be happy to help you.