Description
William Optics Fluorostar 91 apochromatic refractor
De FLT 91 is de perfecte apochromatische refractor voor visuele en fotografische astronomen die kwaliteit eisen in een middelgrote telescoop. Het optische ontwerp met drie elementen heeft een opening van 91 mm met FPL-53-glas. De STM-coatings en uitstekende kwaliteit zorgen voor uitstekende optische prestaties en een ongeëvenaarde waarde. Strehl waarde van minimaal 0.95 of hoger.
Focusseerinrichting van de FLT 91 is een rack and pinion type van 3.3 inch grote. Op de focusseerbuis zit een verloop naar 2 inch Rotolock adapter. Deze adapter maakt het mogelijk om snel accessoires te wisselen. Maar ook om deze goed vast te klemmen zonder beschadigingen te maken. Verder is de hele focusseerinrichting roteer baar maar ook zit er een rotator ingebouwd met schaal verdeling. Grotere knoppen op de focusseerinrichting maakt het scherpstellen tot een genot en het gaat boterzacht.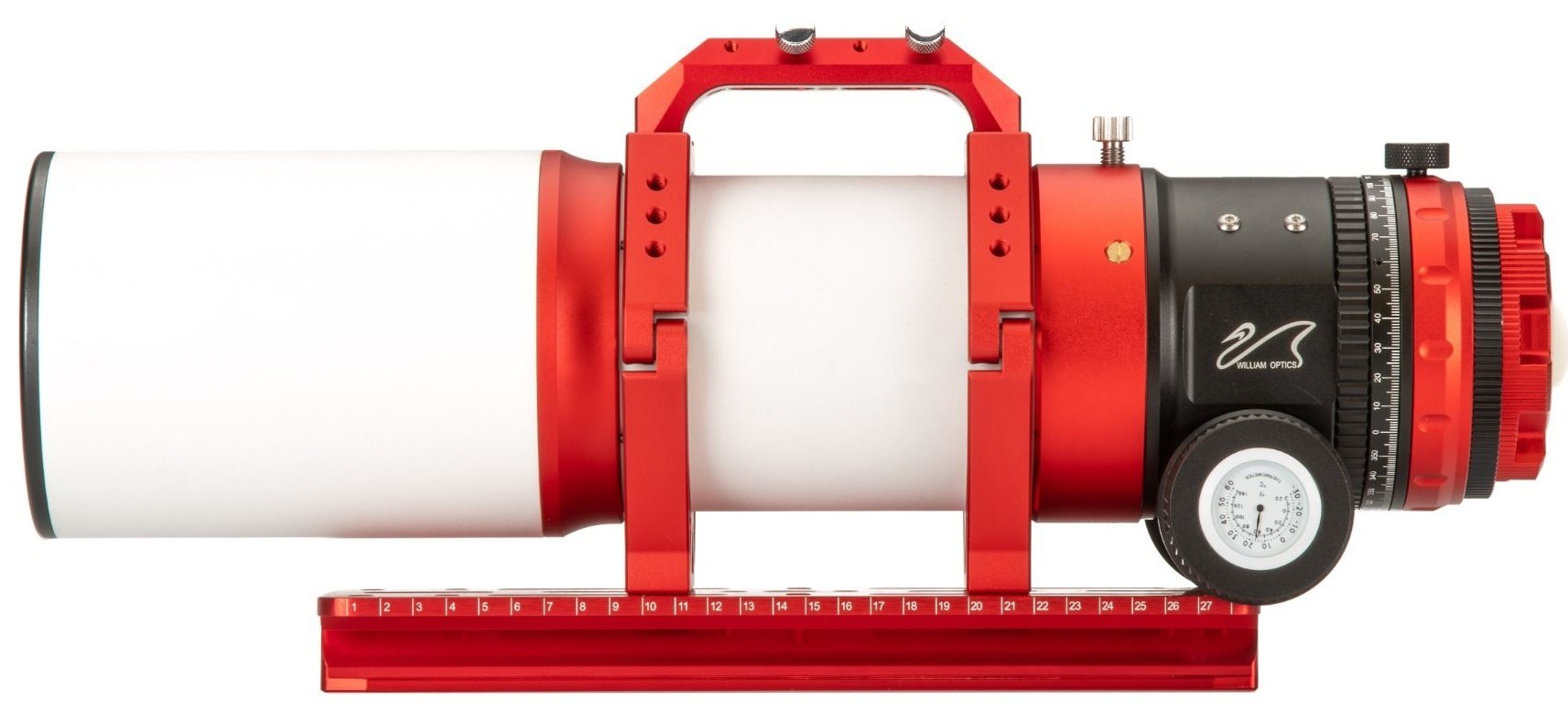 Voor fotografie is een flattener of flattener/reducer nodig zoals bijvoorbeeld de Flat6AIII van William Optics. Nu ook leverbaar met M92 draad. Speciaal gemaakt voor de FLT 91 en je bevestigd de Flat6AIII door de RotoLock adapter eraf te schroeven en de Flat6AIII erop te schroeven. Dit geeft ook een stevige solide verbinding.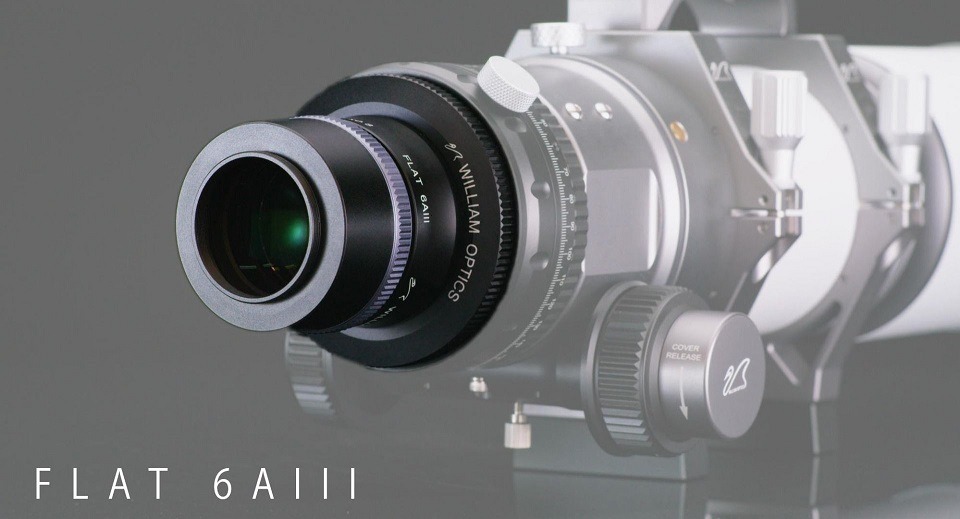 Verder heeft de FLT 91 de nodige handigheden die inmiddels wel bekend zijn van William Optics. Draaghendel waar je een guide scope (Uniguide) in kan schuiven. Mooie afgewerkte dop met Bahtinov mask erin verwerkt. Temperatuur meter in draaiknop van de focusseerinrichting. Nieuw soort buisringen, een soort van 6 kant, met aan 1 zijkant weer gaten verwerkt voor montage van accessoires. Bijvoorbeeld een ZWO ASIAIR pro, PrimaLuceLab Eagle of Pegasus Pocket Powerbox.
 Levering van de William Optics Fluorostar 91 apochromatic refractor goud omvat:
FLT 91 telescoop
Stevige tas
Vixen stijl zwaluwstaart (zoals te zien op de foto hierboven met de rode FLT 91 zijkant).
Buisringen
Draaghendel met sleuf voor volgkijker (Uniguide)
Bahtinov mask in stofkap verwerkt