Description
William Optics Guide Star 61
William's laatste versie telescoop welke voor 2 doeleinde gebruikt kan worden. Zowel als guide scope of als telescoop voor astro fotografie. Bij opnames met deep sky fotografie word dan wel een flattener aangeraden. De guide star past op alle telescopen van William optics die sinds 2019 geleverd met de sleuf in het handvat.
Optische kenmerken:
Deze lens heeft een opening van 61 mm en een brandpunt van 360 mm, glassoort is FPL-53. Eigenlijk dezelfde specificaties als de ZenithStar 61 telescoop. Geschikt als guide scope op telescopen met een brandpunt van 700 tot 1200 mm. Het FPL-53 glas zorgt voor mooie scherpe sterretjes. Focusseren gaat op 2 manieren, of door aan de dauw kap te draaien en vast te zetten met ring. Kennen we ook van de 50 mm zoekers. Of door aan de achterkant van de telescoop een buis uit te schuiven welke nauwkeurige gravering heeft.
Om te kunnen schuiven dien je eerst de 2 inch houder los te draaien, daarna kan je de buis uitschuiven tot gewenste lengte. Volledig
uitgeschoven is de buis ook weer vast te zetten zodat deze niet meer ingeschoven kan worden.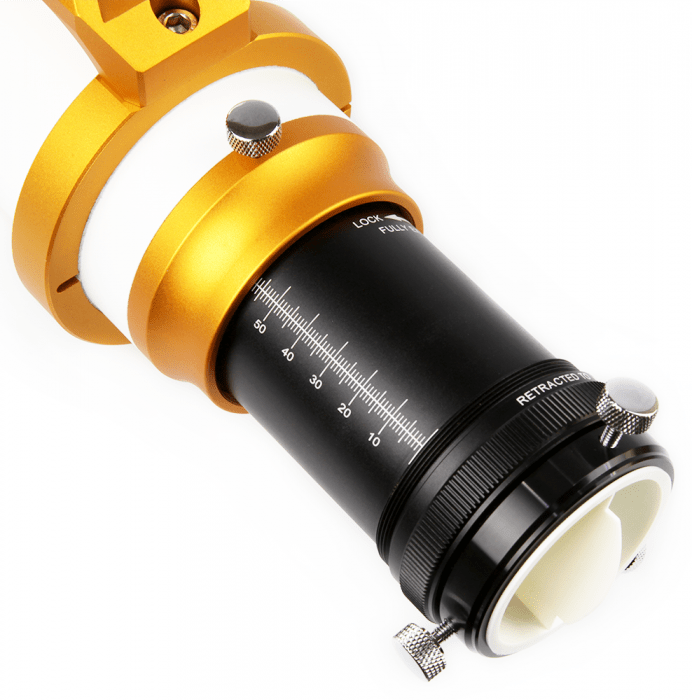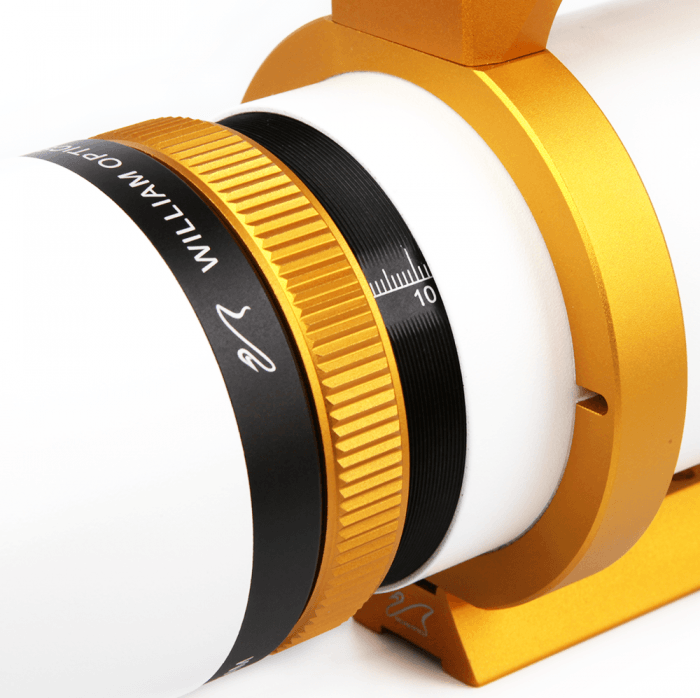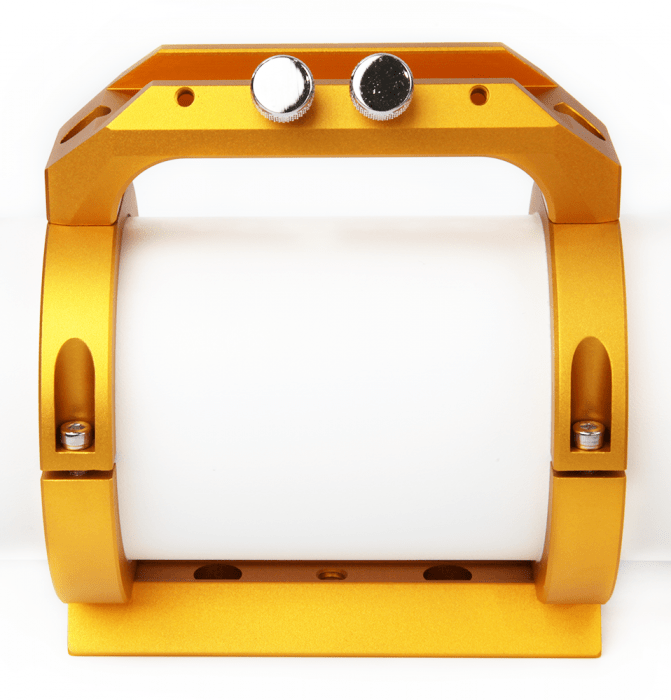 Afwerking en montage:
Afwerking is weer bijzonder fraai van William Optics, alle metalen delen zijn met een CNC machine gemaakt. Draagbeugel is voorzien van sleuf om een volgkijker op te plaatsen. Aan de onderkant van de beugels zit een Vixen type zwaluwstaart onder. Echter is dit geen Vixen maat, de zwaluwstaart is smaller en past op draagbeugels die William Optics van 2019 levert.
Levering van de William Optics Guide Star 61 omvat:
Guide Star 61
Draagbeugel
Buisringen
Zwaluwstaart, smaller dan Vixen
Zachte tas.