Description
M48 tilt adapter suitable for the ZWO off axis guider large
The ZWO M48 sensor tilt adapter was independently developed by ZWO and specially made to match a telescope with M48 screw thread. The thickness is 5 mm. It has multiple screw holes on the surface so you can easily connect it to the M68 OAG and/or an APS-C & full frame camera, some examples are (in combination with):
This adapter is suitable for mounting on the ZWO OAG-L.
Below is a schematic representation of how to configure the image train in combination with this adapter.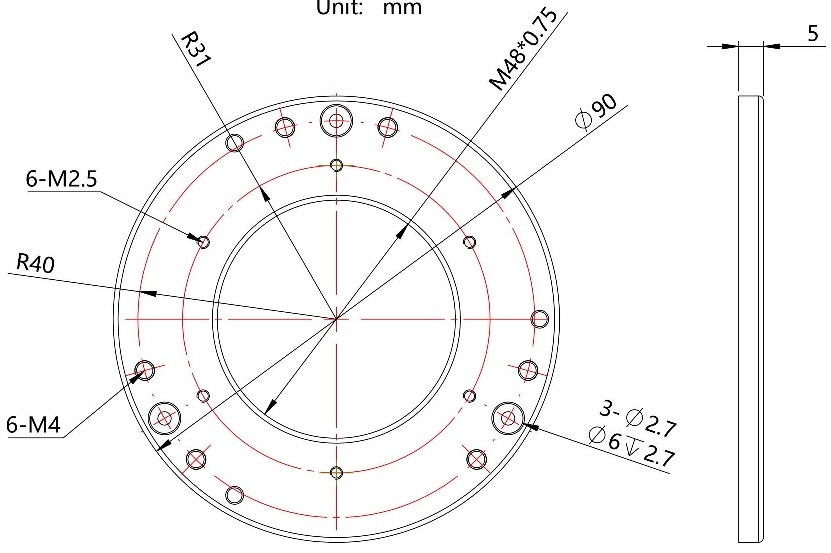 Delivery of the ZWO M48 sensor tilt adapter includes:
Tilt adapter with M48 x 0.75 thread
Place your order online or visit the store
Have you found what you are looking for and do you want to order the ZWO M48 adapter, for example? Then you can do this very easily online. Would you rather see these products in person before buying them? That is also possible with us. You are most welcome in our showroom in Amstelveen from Monday to Friday between 10:00 and 17:00. The showroom is also open on Saturdays, but from 10 a.m. to 4.30 p.m. For more information and advice you can also contact us by phone on 020-6412083. We are happy to help you.