Description
Lithium portable power supply with 3 outputs 12 volts, 3x USB output and a 220v output
With the Orion Dynamo Pro power supply, you can go either way. So with this portable power supply, you have 3 pieces of 12 volts with 5.5 x 2.1 connectors and 3 pieces of USB outputs. If this is still not enough there is also a 220 volt outlet. This way you are provided with all the conveniences.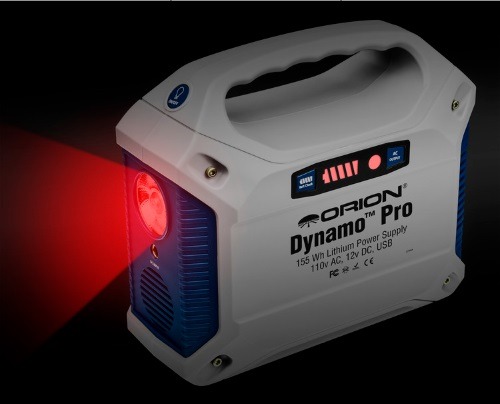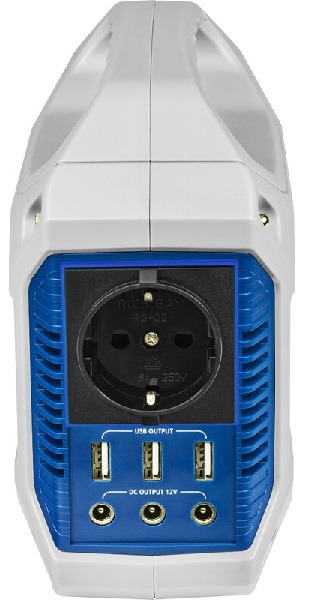 The power supply also features a red light that can be adjusted to different strengths. This is handy for when you lose some while cleaning up or want to look for accessories. A battery indicator shows how much you have left in the lithium battery before it runs out.
The weight of this portable power supply is only 1.6 kilograms, which is not at all heavy for all that the power supply offers you.
Specifications of the Orion Dynamo Pro power supply 155WH AC/DC are:
Capacity: 42000MAh/3.7V (155 Wh)
Battery type: High quality Lithium ion
Charging: DC 15V/2A
Charge time: 7~8 hours
USB output: 3 pcs 5V-2.1A(MAX)
DC output: 3 pcs 9-12.6V/10A(MAX)
AC output: 1 piece 100w
Dimensions: 195 x 90 x 171
Weight: 1.58 kg
Delivery of the Orion Dynamo Pro power supply 155WH AC/DC includes: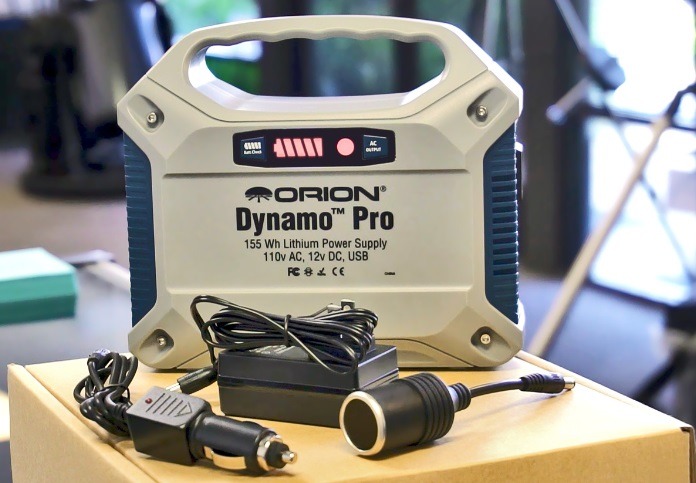 Place your order online or visit the store
Have you found what you are looking for and do you want to order the Celestron heating ring, for example? Then you can do this very easily online. Would you rather see these products in person before buying them? That is also possible with us. You are most welcome in our showroom in Amstelveen from Monday to Friday between 10:00 and 17:00. The showroom is also open on Saturdays, but from 10 a.m. to 4.30 p.m. For more information and advice you can also contact us by phone on 020-6412083. We are happy to help you.